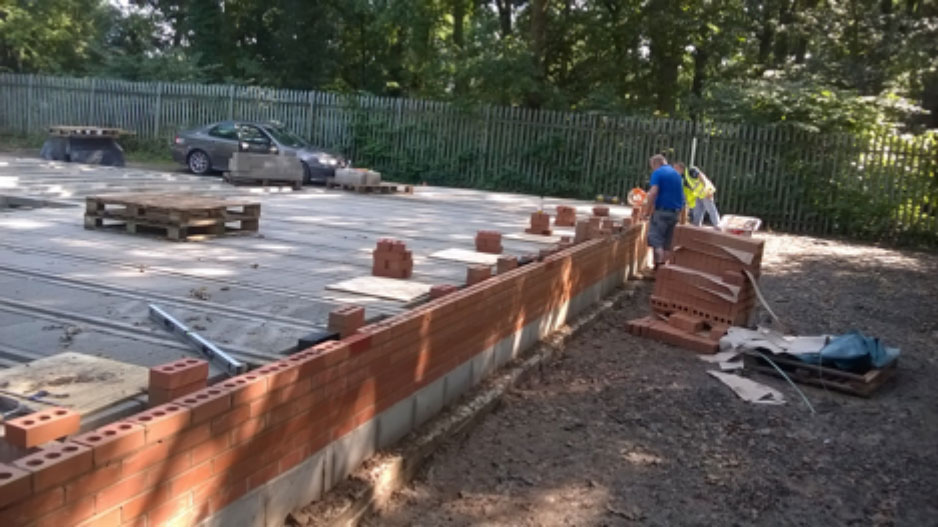 Banks Sheridan are proud to support the local Scouts Group in order to raise funds towards their new hut.
We have recently sponsored their Charity Dinner and Disco, which raised over £600. This money will go towards the building works that are currently midflow.
35th South West Cheshire Scout Group is situated in the village of Wistaston within Bluebell Woods near Joey The Swan.The Group owns and manages its present building and is a registered charity. The grounds on which the building is located is owned by Wistaston Parish Council and leased from them. The group is entirely self-funding and does not receive any financial assistance from District, County or National Scouting.
The problem facing the Group is that the Scout HQ which was over 50 years old was in a very poor state of repair and has had to be demolished. The group has since embarked on a very ambitious project to replace the old hut with a new state of the art building which will allow the group to expand and also be available for wider community use,
Over £160,000 has been raised from generous funding by private individuals, local businesses, Cheshire East Council and some larger funding bodies and the children themselves. The group is extremely grateful for every donation. If anyone would like to assist in their quest to achieve the £180,000 target, please contact the group scout leader John Bennett gsl@wistastonscoutgroup.org.uk